ProSlide 18 Wardrobe Track Kit – Max Door Weight: 50kg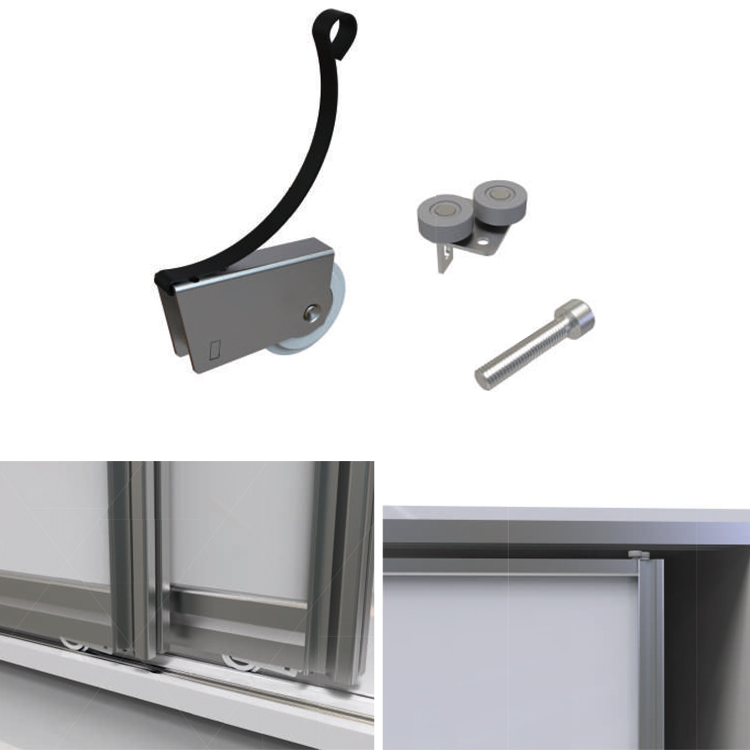 ProSlide 18 Wardrobe Track Kit – Max Door Weight: 50kg
ProSlide 18 is a complete sliding door system including tracks, fittings and aluminium profiles designed for 18mm centre panels.
This system is bottom rolling and guided at the top, which is perfect where large light weight doors are required.
The ProSlide 18 is a double track, bypassing system enabling multiple doors to slide past each other.
Please note that Each Kit Includes:
Max Door Weight: 50kg
Door/ Panel Thickness: 18mm
Max Door Height: 2.7 Metre (for taller doors please enquire)
2 x Bottom rollers
2 x Top guides
2 x Screws
Kit does not include the doors themselves.