ProSlide Wardrobe Track Kit – Max Door Weight: 50kg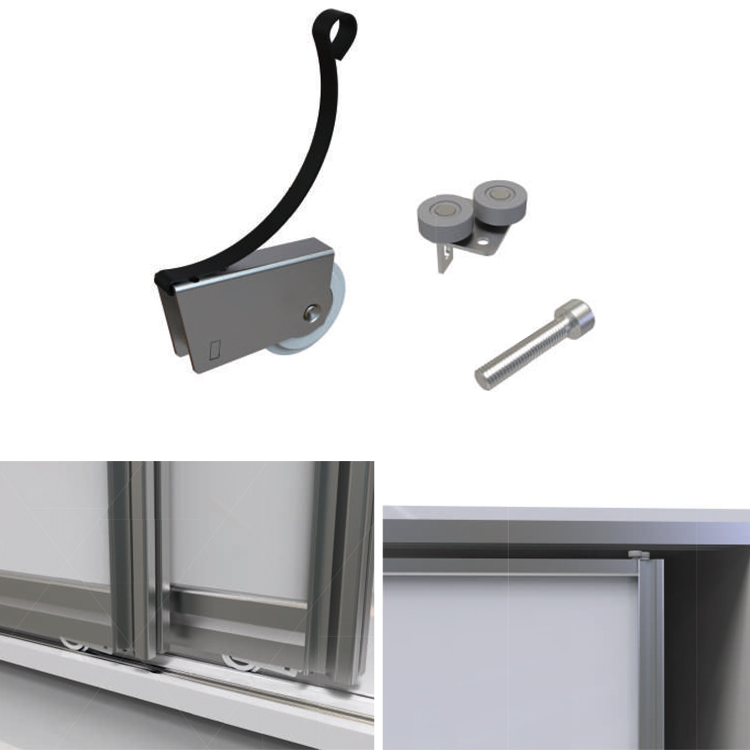 ProSlide Wardrobe Track Kit – Max Door Weight: 50kg
ProSlide is a complete door system including tracks, fittings and profiles designed to accommodate 8mm centre panels. This system has the weight bearing in the bottom rollers and is guided at the top, perfect where large light weight doors are required. Constructed from aluminium profiles and track. ProSlide is quiet, smooth and easy to use. 
Select the Options below to Make Up your Kit:
Max Door Weight: 50kg
Door Thickness: 16mm – 28mm
2 x Bottom rollers
2 x Top guides
2 x Screws
Kit does not include the doors themselves.