Evo Double Pocket Door Frame Kit Suited to Standard Size Doors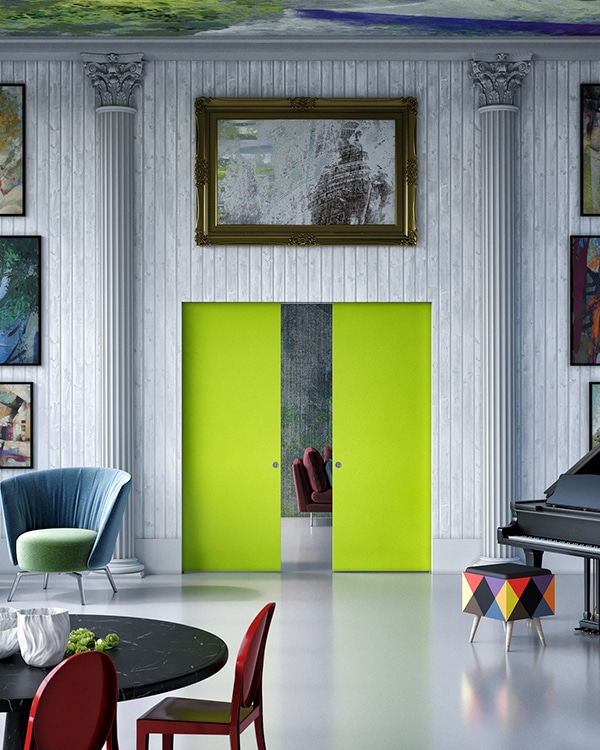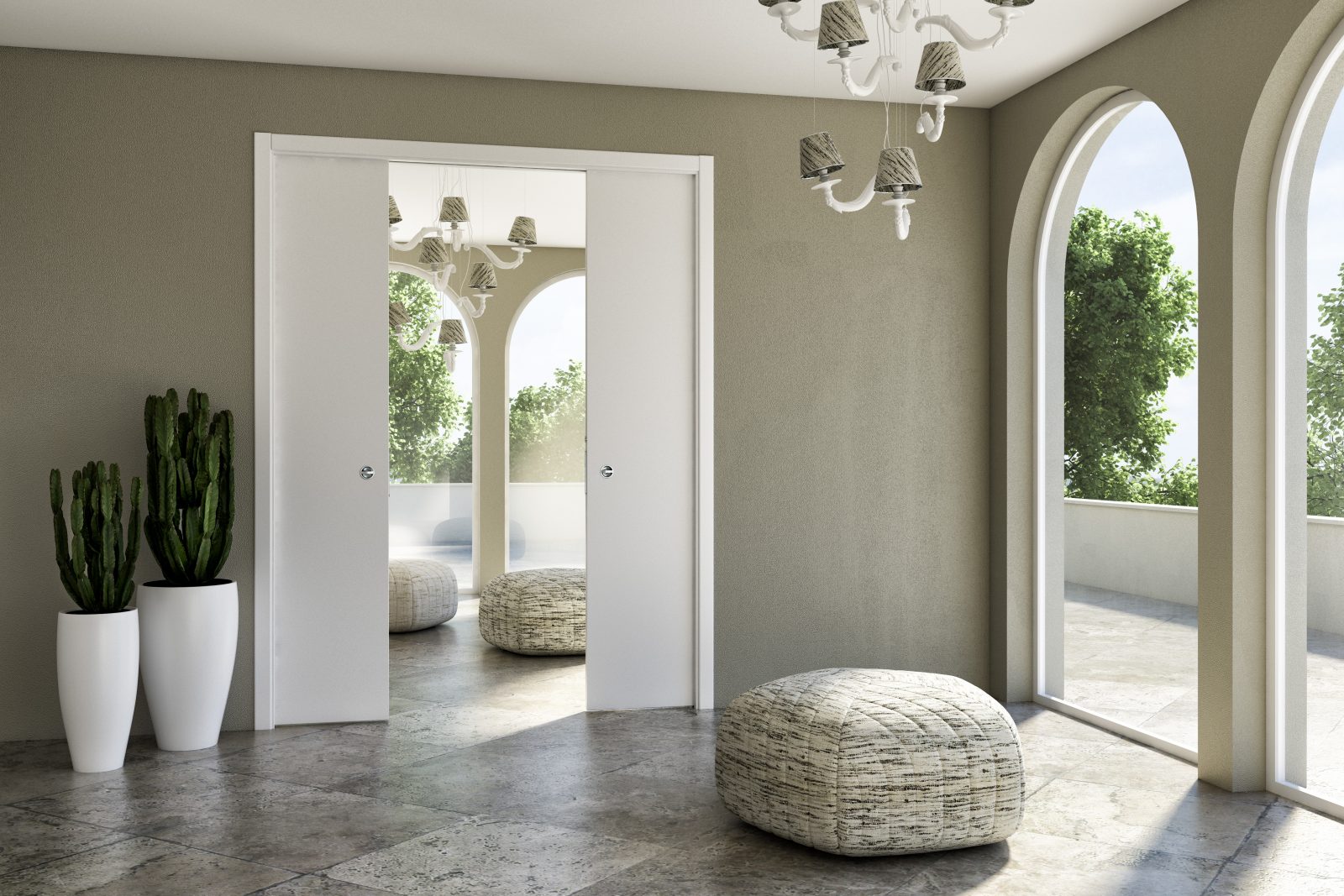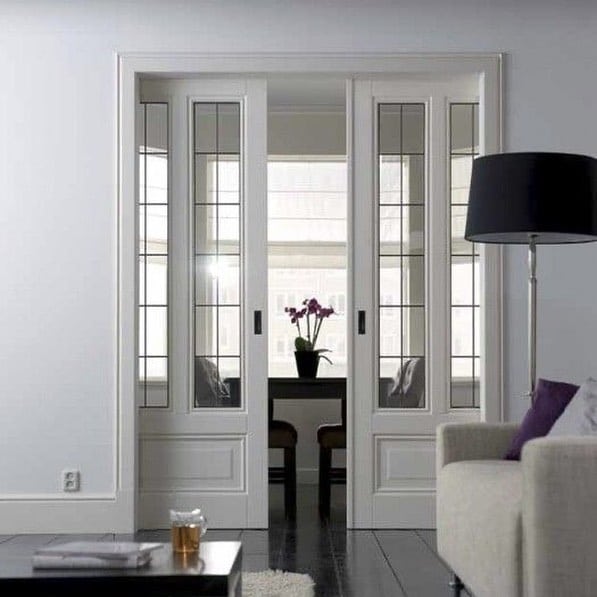 Evo Double Pocket Door Frame Kit Suited to Standard Size Doors
The Evo pocket door frame kit and door system suits both 100 and 125mm walls. It completely adjustable, smooth rolling and can create additional space in any room.
While you are here why not discover our range of modern pocket door handles?
The Evo kit sub frame for plasterboard walls offers great advantage: convenience, simplified maintenance. The Evo is to be finished using architrave around the door frame.
Select your Door Dimensions below to Calculate a pocket door kit price:
Unique Sliding Technology

The Evo pocket door kit mechanism frees up precious space usually set aside for conventional hinged doors to open.
Designed to be easily and quickly installed it can replace an existing hinged swinging door as well as installed in new builds.
Top hung straight sliding pocket door frame kit
Finished with timber jamb kit and architrave
Optional soft close and open mechanism
Suited to interior applications
Track is soffit fixed
Suited to standard sized timber, metal or glass panel doors
Frameless glass doors can be fitted with the glass conversion kit
Rollers tested to 100,000 cycles
Easy installation with click together frame
For drywall installations
Max Door Weight: 120kg
Max Door Weight c/w Soft Close: 40kg
Door Thickness: 35mm – 44mm
Up to 10mm Vertical Adjustment
Finished Wall Thickness: 100mm or 125mm
2 x top tracks for the pocket door frame kit
1 x double door 100mm/125mm timber jamb kit c/w brushes
4 x four wheeled nylon rollers c/w fixing brackets
2 x support framework (for each door)
24 x cross support studs
8 x stud foot support brackets
2 Door Guide Fin and Screws
144 x Fixing Screws
2 x Rubber Buffer
Kit does not include doors