ConcealX Pivot Door Kit For Single Doors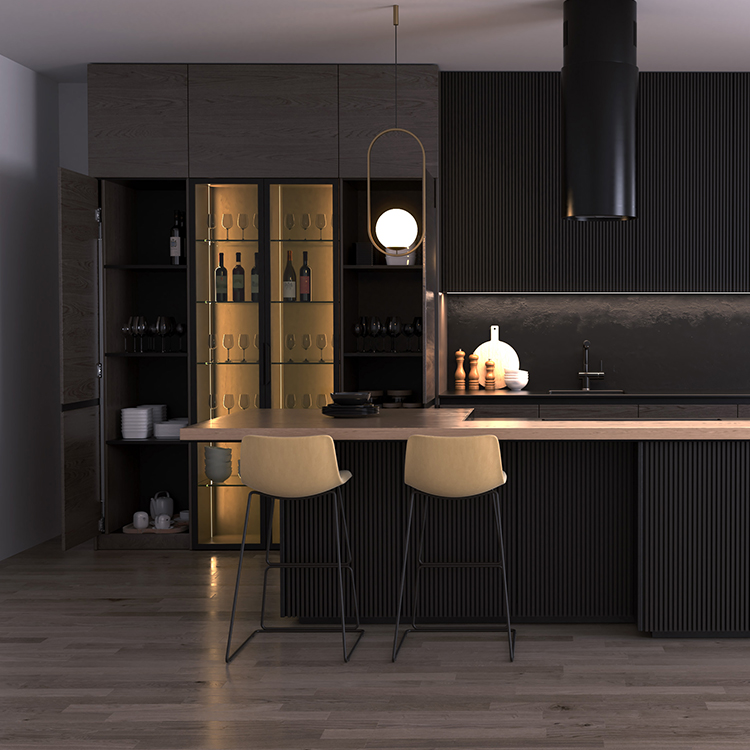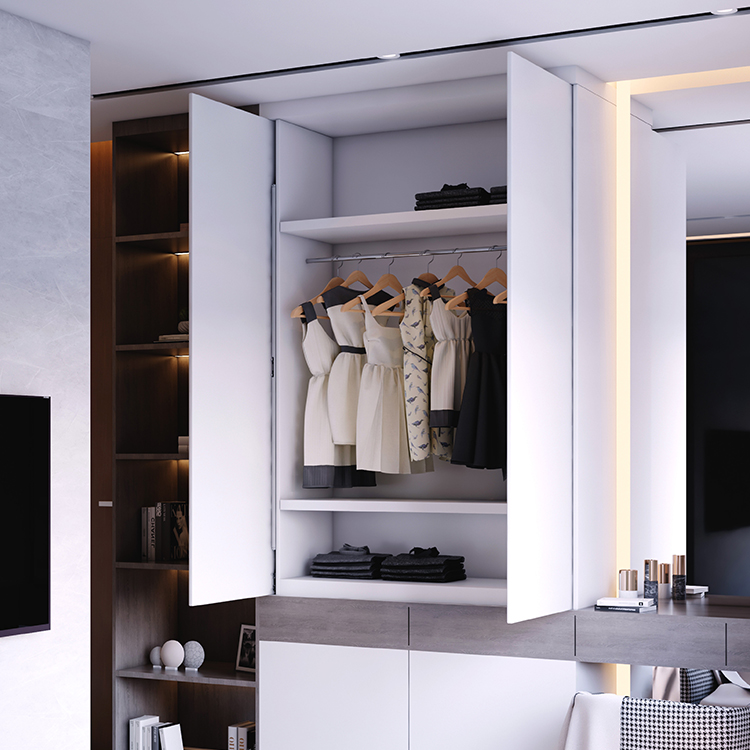 ConcealX Pivot Door Kit For Single Doors
A chic addition to any home or office setting, concealed pivot doors provide an inventive and unique solution that works for both storage and display options.
The ConcealX Pivot Door Kit for Single Doors offers a silky-smooth pivot door experience, for doors that seemingly appear from nowhere and disappear just as quickly for a magical, eye-catching effect that's sure to impress anyone.
Crafted from ultra-durable high-specification fittings, the ConcealX Pivot Door Kit offers reliable wardrobe, cupboard or cabinet door opening and closing  – and concealing – time and again without jamming, sticking or wobbling.
A pivot door system is ideal for any setting but is particularly useful in areas where space is in short supply, like small apartments, compact offices or tiny kitchens. The disappearing pivot doors take up virtually no space at all when retracted, helping users make better use of the little space they have.
Loud, banging doors aren't a concern either – thanks to the innovative soft closing mechanism, concealed pivot doors ease their way closed, instead of slamming themselves shut, saving both the doors and innocent ears from taking damage.
Matchable with a wide array of doors to be used in single-leaf door applications, the ConcealX Pivot Door Kit will help transform any cupboard, wardrobe or cabinet into a stunning, modern alternative to traditional storage. 
Pivot Pocket Door Hardware Sliding System
Soft Close Mechanism
Suited to Interior Applications
Smooth, quiet operation
Adjustable door ejection system
Suitable for most types of timber doors
Comes complete with pivot door invisible hinges
Pre-assembled system
Quick and easy to install.
Simple vertical and  horizontal adjustments.
Door Height: 1200mm – 1400mm, 1990mm – 2200mm, 2200mm – 2700mm
Door Thickness: 18mm – 30mm
Door Width: 200mm – 700mm
Door Weight Capacity: 1200mm – 1400mm = 30kg, 1990mm – 2200mm = 30kg, 2200mm – 2700mm = 50kg
Cabinet Depth: 560mm – 665mm, 665mm – 900mm
Pivot Door Kit Video Tour:
For more information, check out Issue 2 of our
On-Furniture and Interior Sliding System catalogue.
Frequently Asked Questions
How do concealed pivot doors work?
Concealed pivot doors work by running along carefully placed tracks on either side of the wardrobe or cabinet which fit precisely on the sides and do not take up any extra space - allowing the doors to seamlessly glide in and out, as if they've appeared from nowhere.

"Invisible" hinges with integrated dampeners - which are hidden on the inner side of the doors - then allow the door to swing open and closed once it has fully emerged from the gap.

For a more detailed look at the mechanics behind concealed pivot doors, check out our product video tour here.

Can concealed pivot doors be used in any room?
While they're very popular in offices, bedrooms and kitchens, concealed pivot door kits can be installed in any room, making them a versatile and appealing addition to almost any home or professional setup.
In bedrooms, they can help create a stylish and unique clothes storage solution.
In offices and kitchens, they can act as a nifty alternative to traditional cupboards, when you want to turn the contents into display pieces too.

While they make a great visual attraction, they're also a space-saving measure, making them ideal to use in rooms where space is limited.

Are concealed pivot doors difficult to install?
Despite their complex appearance, concealed pivot door kits are actually very easy to install.

Once you have removed the coverings for the wardrobe or cabinet for the pivot doors you're working on, you simply need to screw in the supplied tracks at the correct height to match your concealed pivot door.

Then, it's just a case of screwing the invisible door into the invisible hinge and sliding it onto the tracks accordingly. You can use an Allen key to adjust the horizontal or vertical positioning to meet the precise measurements of the pivot door.

If you need any more information on how to install concealed pivot doors, feel free to contact Runners and we'll be happy to advise.

Can a concealed pivot door kit be used with any door?
At Runners, our concealed pivot door kits can be purchased to meet a variety of different cabinet depths and door heights, so while these kits can't technically be used with any pivot door, we have options available to meet most pivot door needs.

Before purchasing a concealed pivot door kit, be sure to measure the cabinet or wardrobe and doors you will be working with in your project, to ensure you choose the kit to meet your exact needs.

If you don't see what you need here, reach out to Runners - we might still be able to help!