Trakkit Gemini – Double Track Top Hung Sliding Kit for Wardrobe Doors – Max Door Weight: 45kg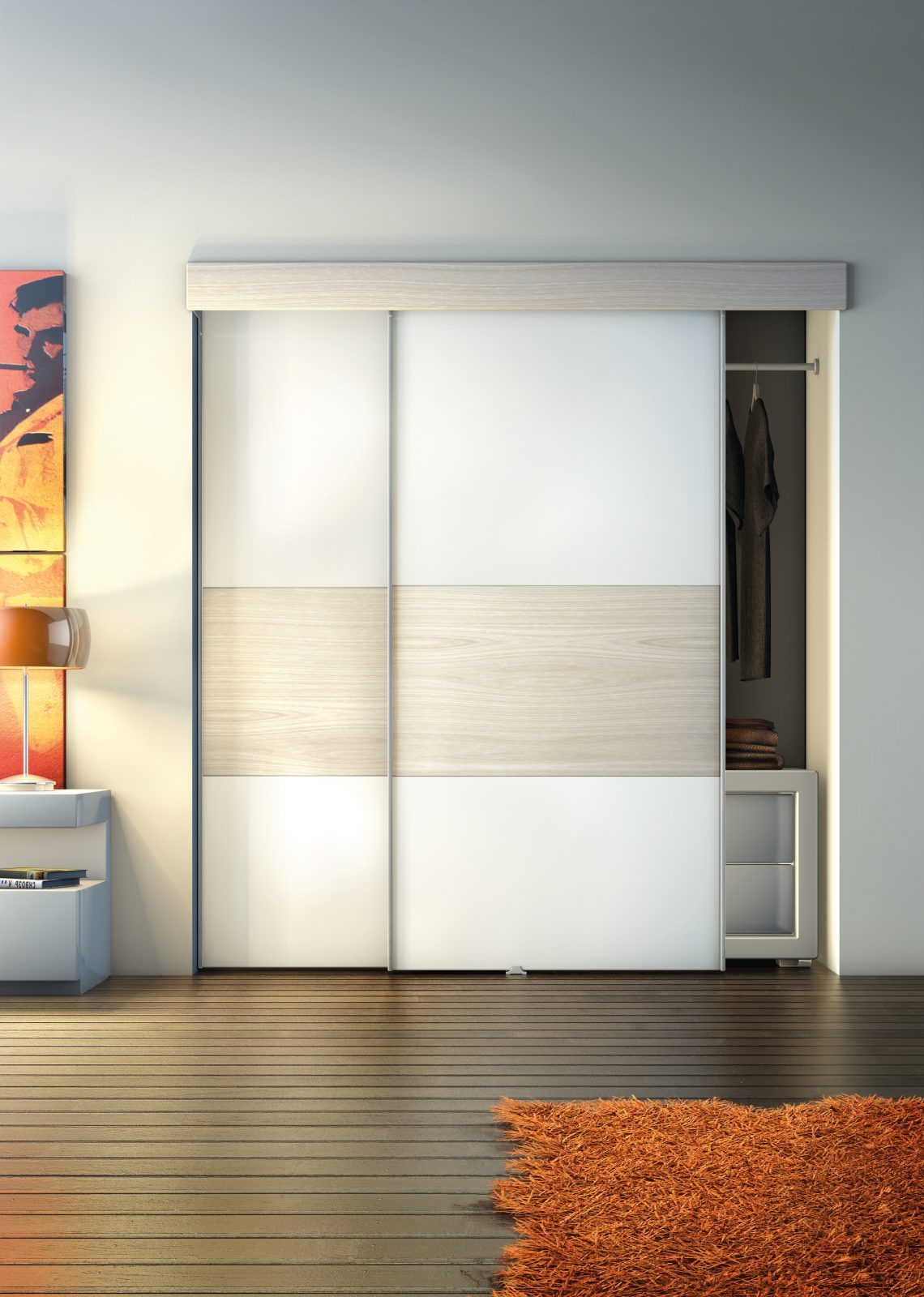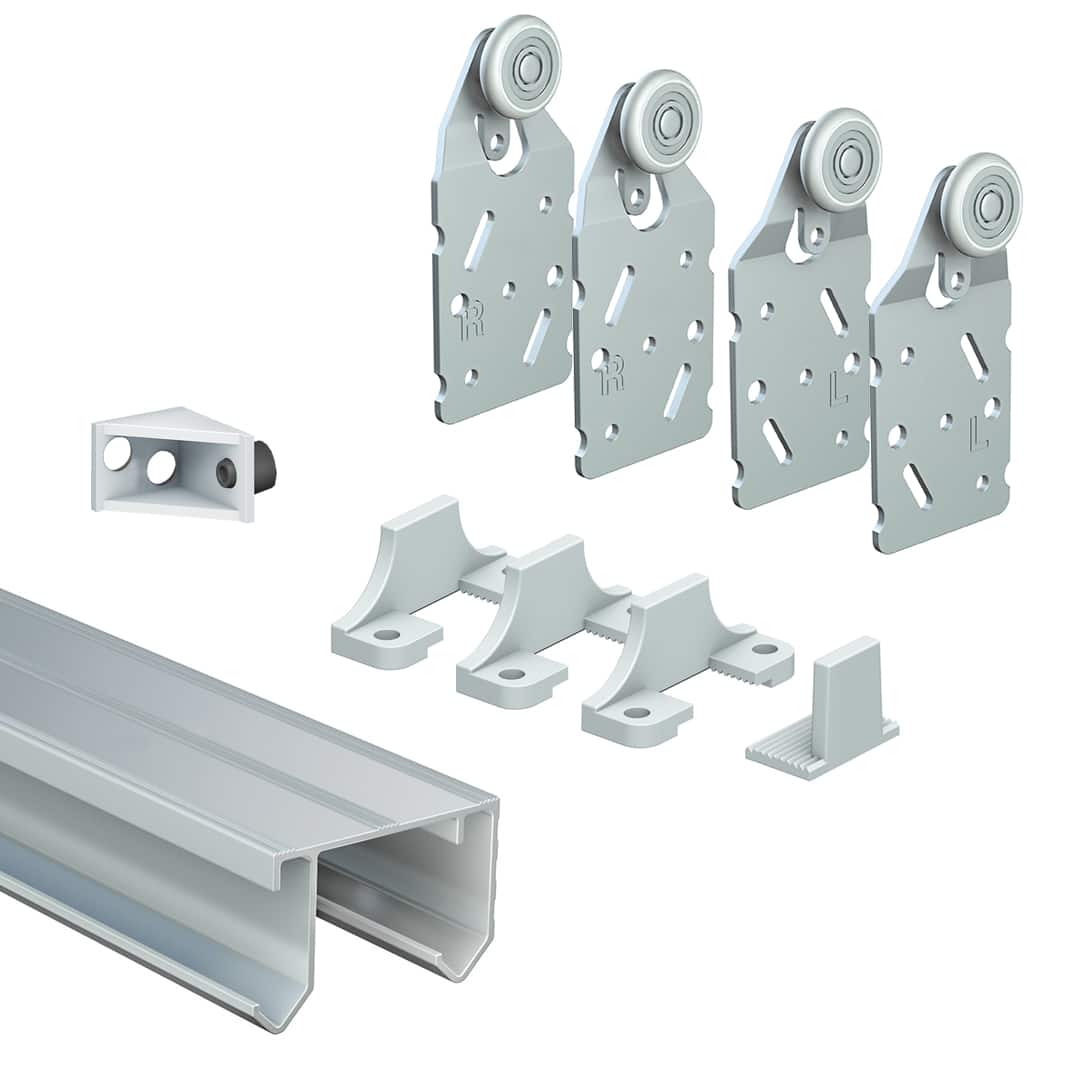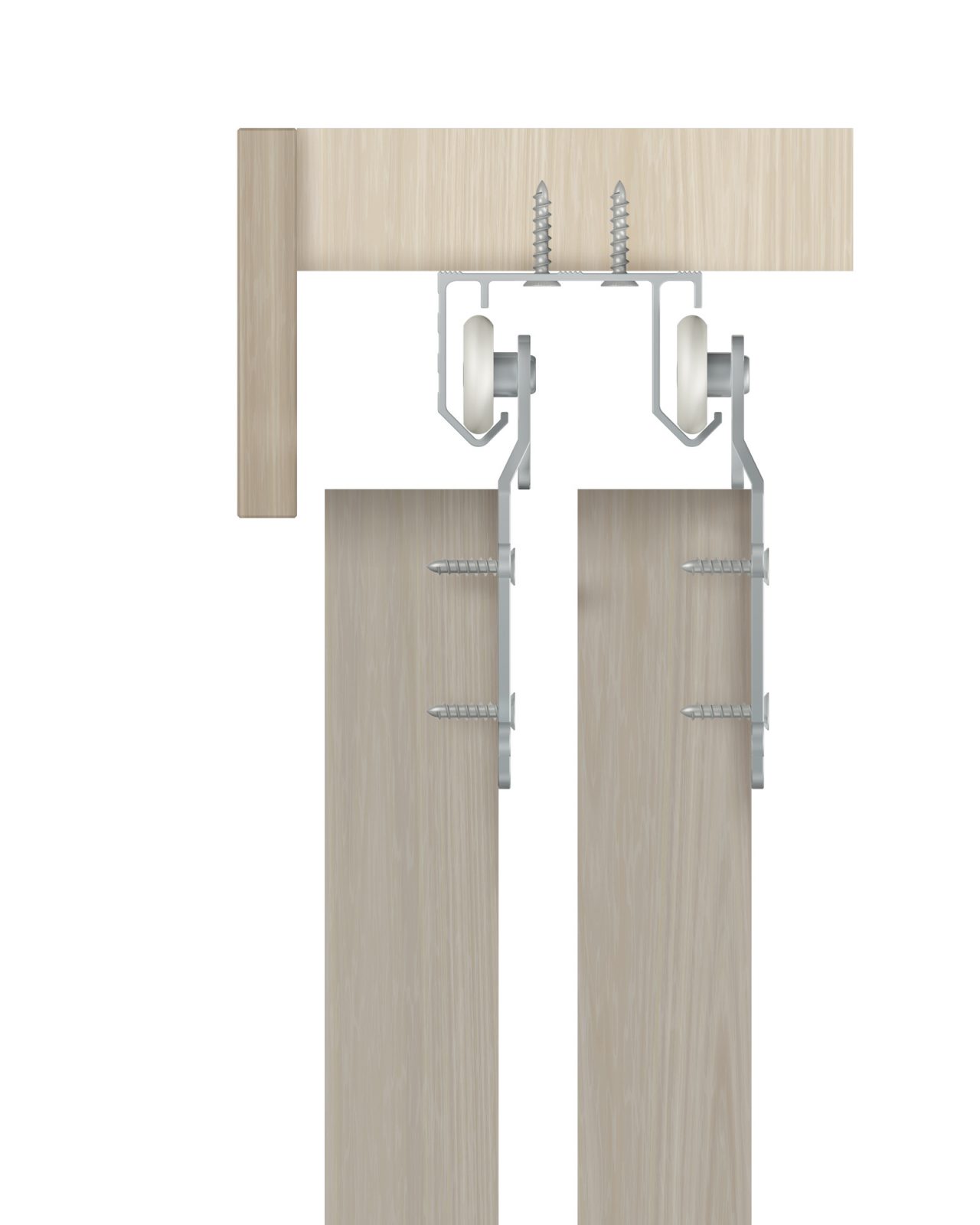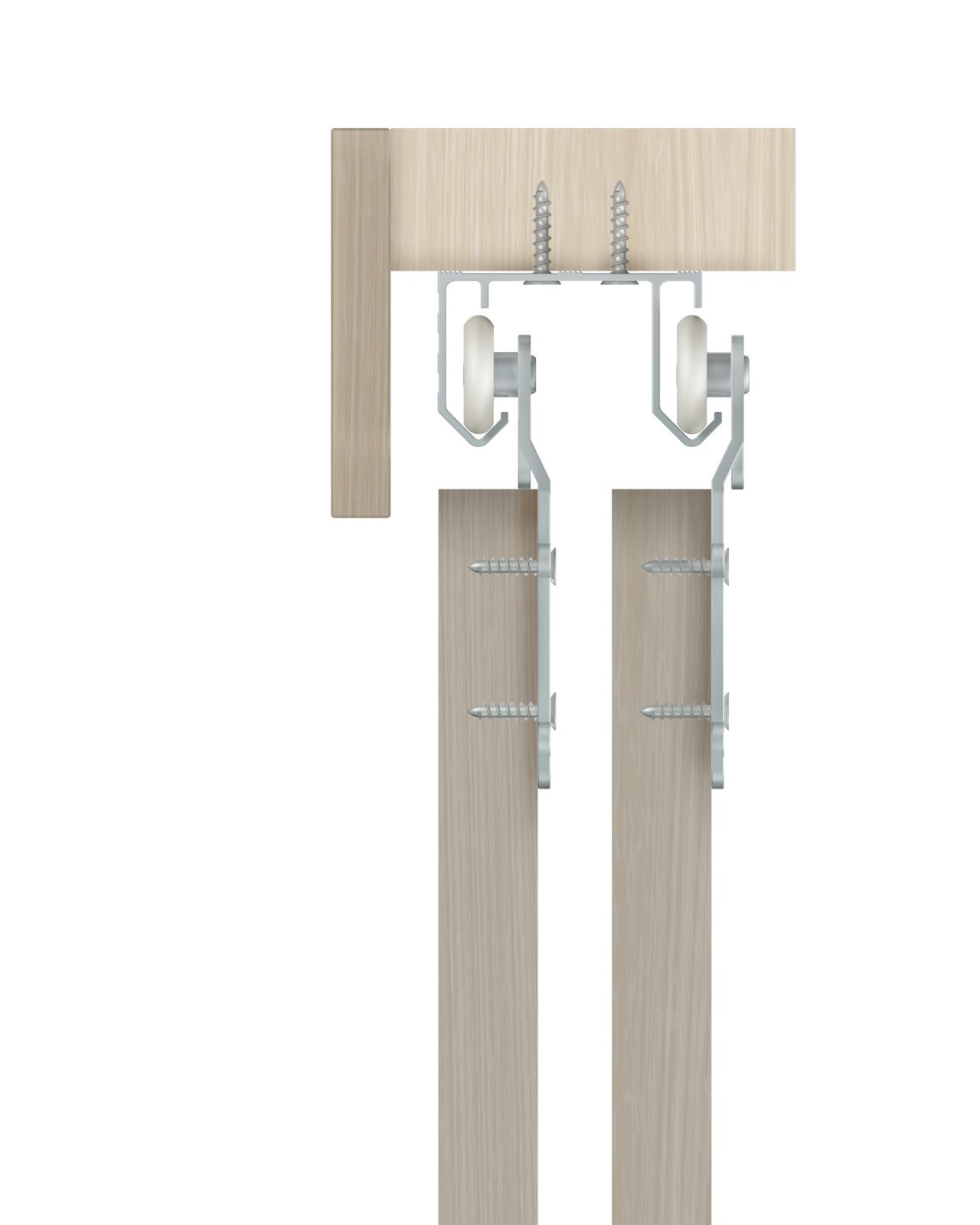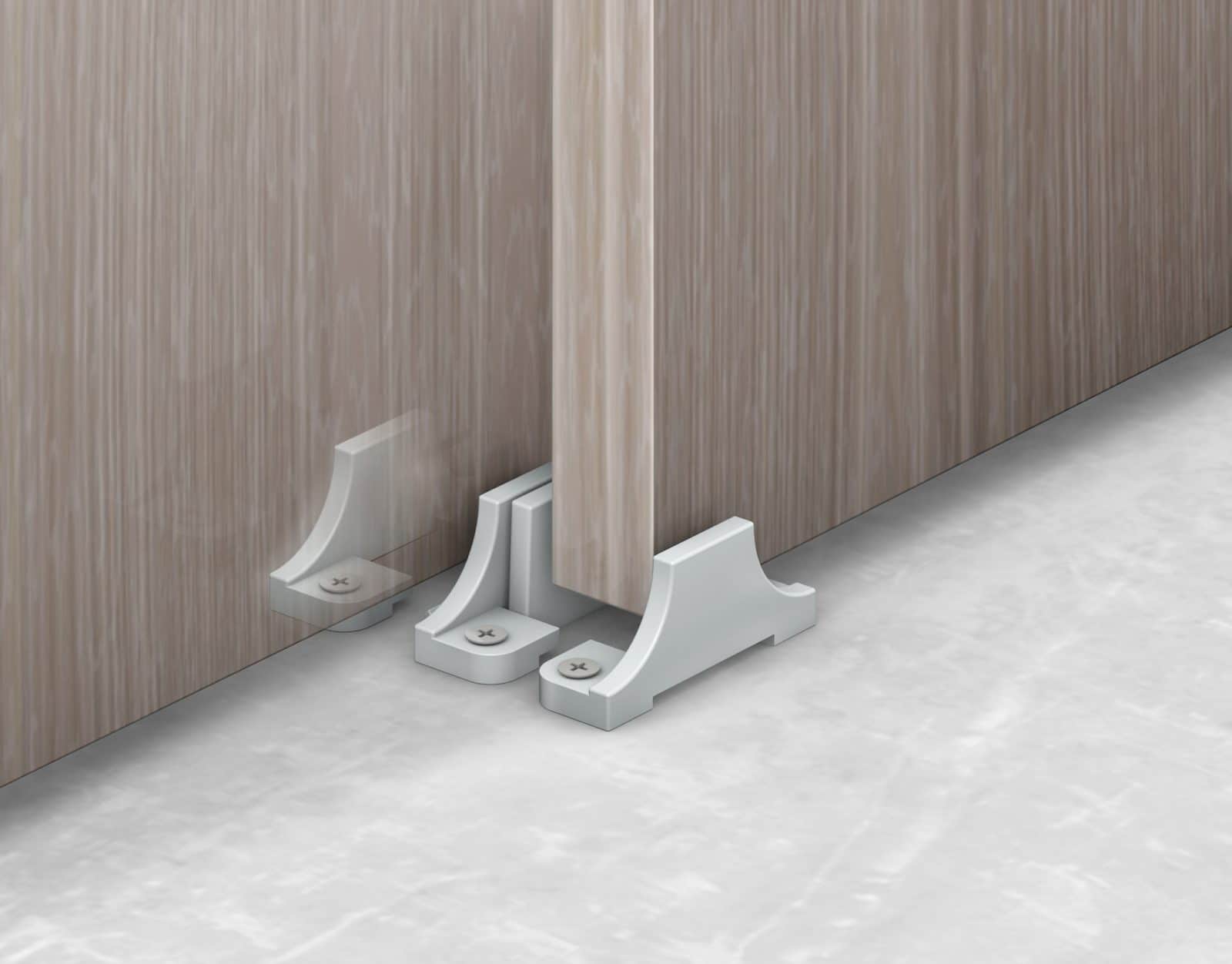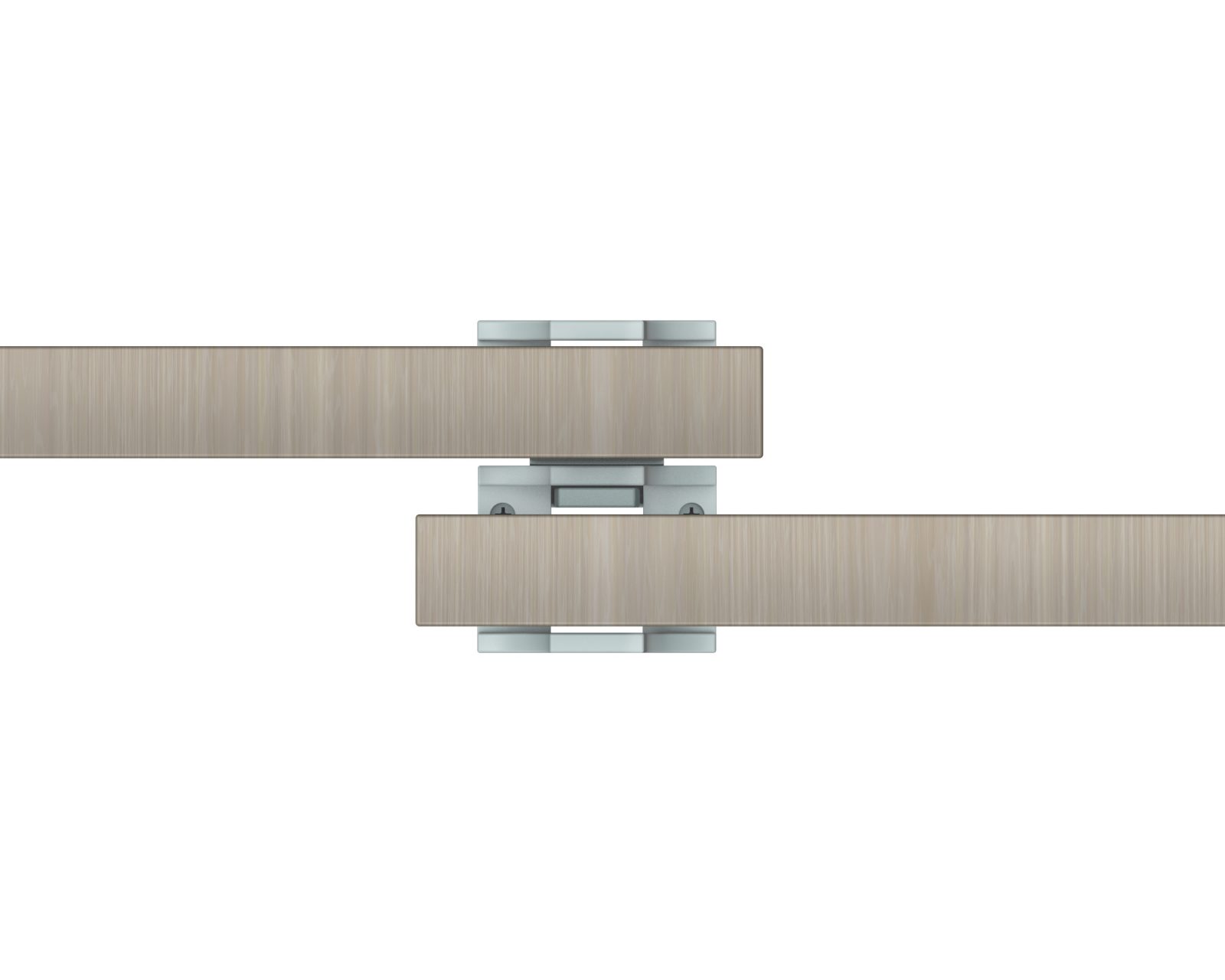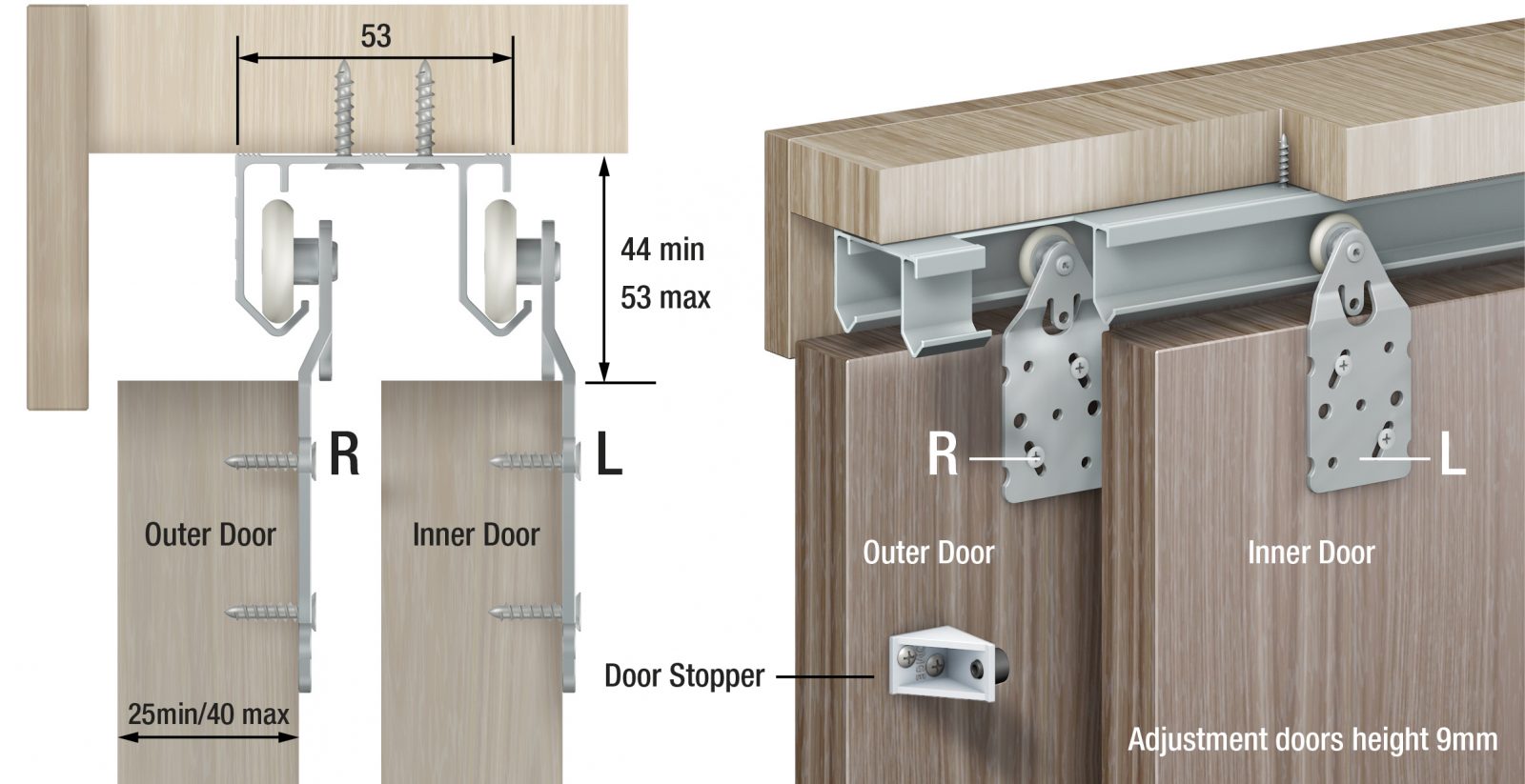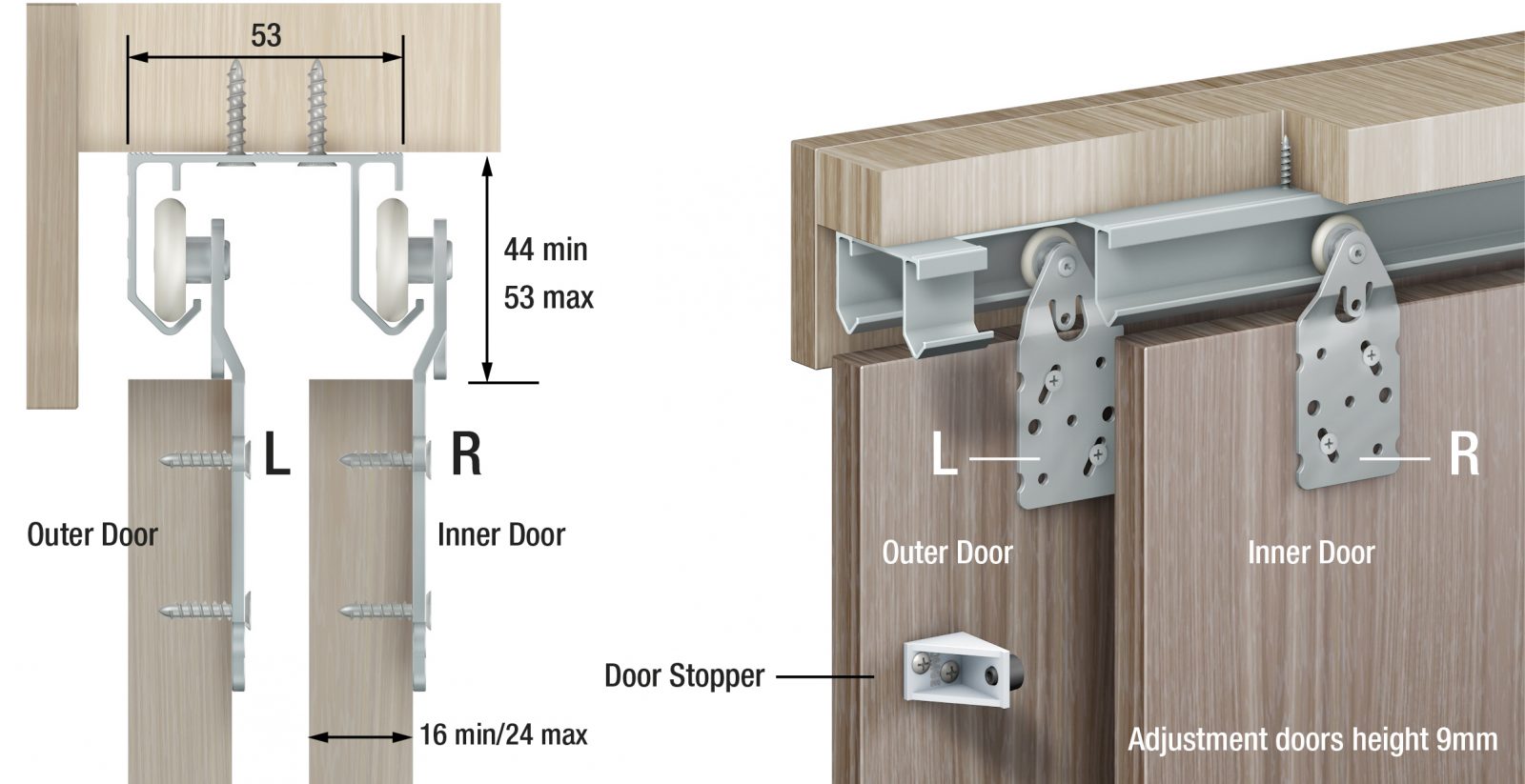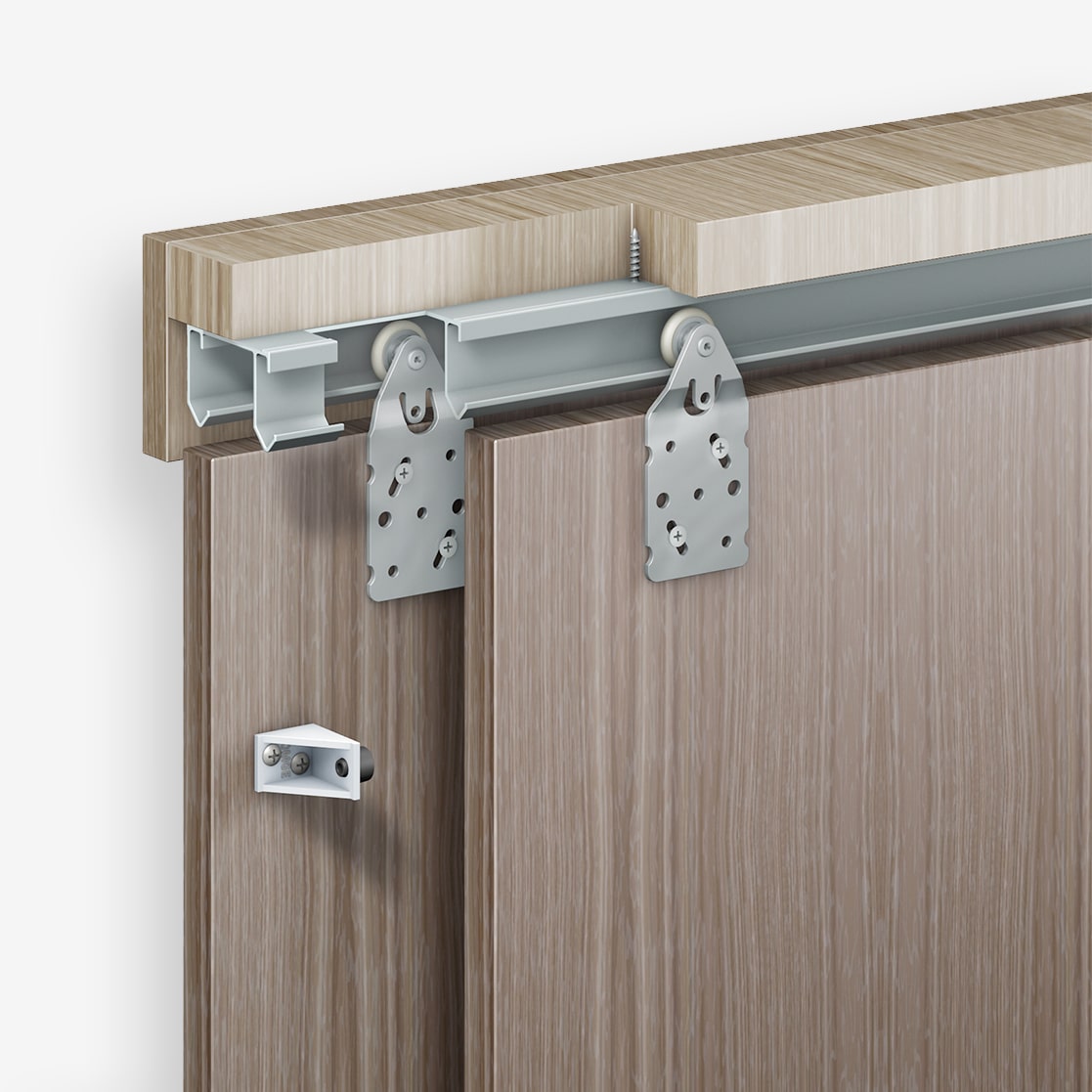 Trakkit Gemini – Double Track Top Hung Sliding Kit for Wardrobe Doors – Max Door Weight: 45kg
Among several options of sliding door kits for wardrobes, the Trakkit Gemini top-hung sliding door runners kit has a combination of great price and ease of installation that makes it a favourite with tradesmen.
The tracks are completely adjustable, with smooth rolling action and real space saving. It is a great solution for any of your sliding wardrobe doors or cabinet doors fitting projects.
Twin Top Hung Sliding Door Tracks
For Interior Doors.
Track is Soffit Fixed
Bracket is screwed to face of door
Suitable for Timber Doors
Track can be joined by butting track together
Any number of doors can be used on each line of track
Components for extra doors can be purchased in related products
Fitting kits for 2 doors
Max Door Weight: 45kg
Door Thickness: 16mm – 40mm
Up to 19mm Vertical Adjustment
Aluminium double top track runners (Available in 2.4m Length)
2 x Out-facing single nylon roller
2 x In-facing single nylon roller
1 x door stop
30 x fixing screws
3 + 1 Nylon Floor Guides
Please Note: This Wardrobe Sliding Door Runners Kit Does Not Include Doors.