Glide Adjustable Double Pocket Door Kit for Bespoke Size Internal Doors
Glide Adjustable Double Pocket Door Kit for Bespoke Size Internal Doors
Glide is the name for our pocket door kits that are a cost effective sliding door track for double doors. They create more usable space than traditional hinged doors in a room moving in to a wall cavity when open.
When installed in place of traditional doors you will find these doors free up space and add a modern look to your rooms. Easy to fit and adjustable, this kit contains all the components and hardware that you need.
Select the sliding door dimensions below to calculate the pocket door kit price: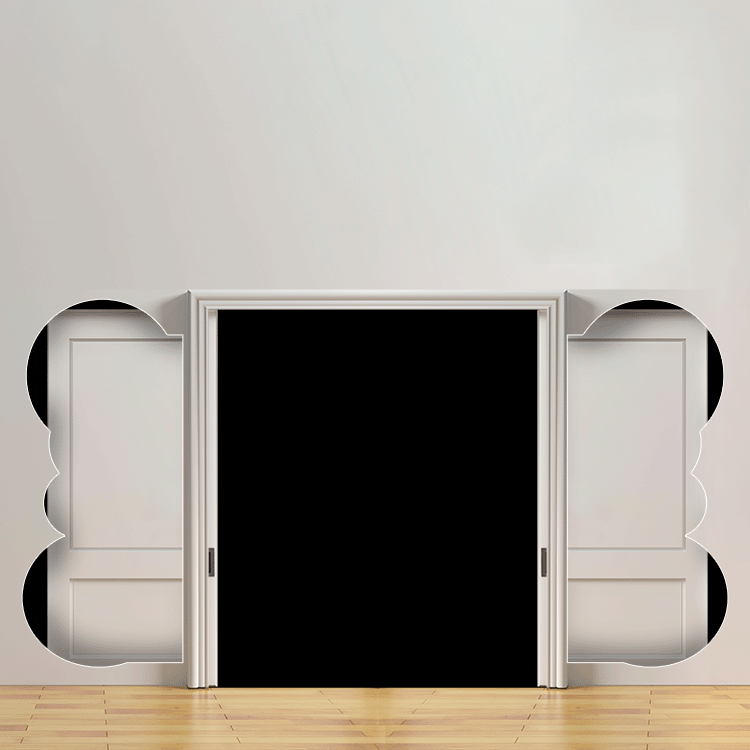 Completely adjustable, smooth rolling and easy to install as a hidden double sliding door kit, our pocket door kits are a great solution to any interior sliding door requirement.
Top Hung Straight Sliding Pocket Door System.
Optional Soft Close and Open Mechanism
Pocket Door Kit Suited For Interior Use
Track is Soffit Fixed
Suitable for a timber, metal or glass hidden sliding door kit.
Complete Adjustment to fit large range of doors sizes
Frameless Glass doors can be fitted with the Glass Conversion Kit
Pocket Door Joint Kit included for seamless, smooth rolling.
Kit 1:
Max Door Weight: 90kg
Max Door Weight c/w Soft Close: 80kg
Door Thickness: 35mm – 44mm
Up to 5mm Vertical Adjustment
Door Width: 608mm – 914mm
Max Door Height: 2032mm
Finished Wall Thickness: 125mm
Suited to 4″ Stud Walls
Kit 2:
Max Door Weight: 90kg
Max Door Weight c/w Soft Close: 80kg
Door Thickness: 35mm – 44mm
Up to 5mm Vertical Adjustment
Door Width: 608mm – 1200mm
Max Door Height: 2400mm
Finished Wall Thickness: 125mm
Suited to 4″ Stud Walls
2 x Top Track c/w timber jamb
4 x Three Wheeled Nylon Rollers c/w Fixing Brackets
12 x Support Studs
6 x Stud Foot Support Brackets
2 Pair Door Guide and Screws
18 x Fixing Screws
2 x Rubber Buffer
60 x 50mm Nails
1 x Pocket Joint Connector
Kit does not include doors