Sliding Barn Door Hardware Kit – Max Door Weight: 100kg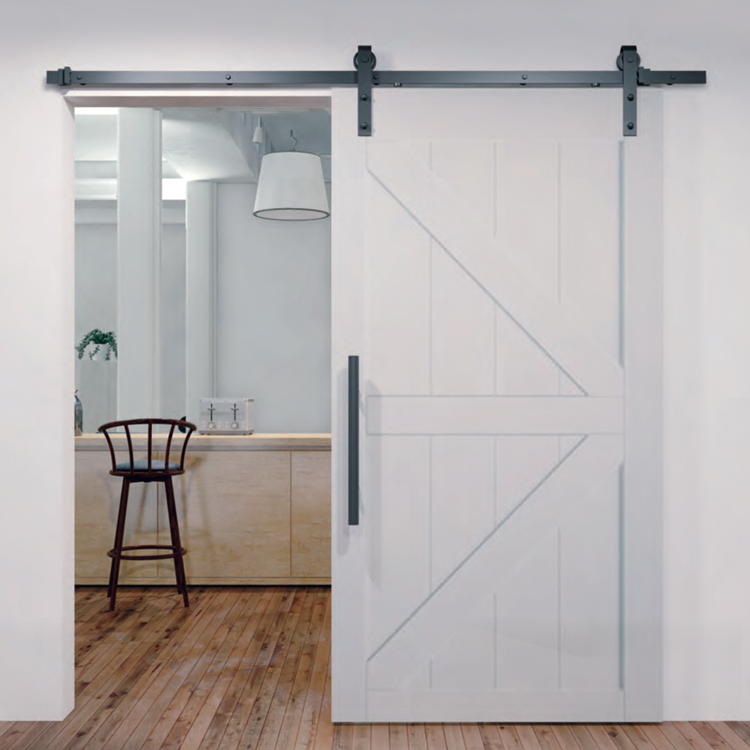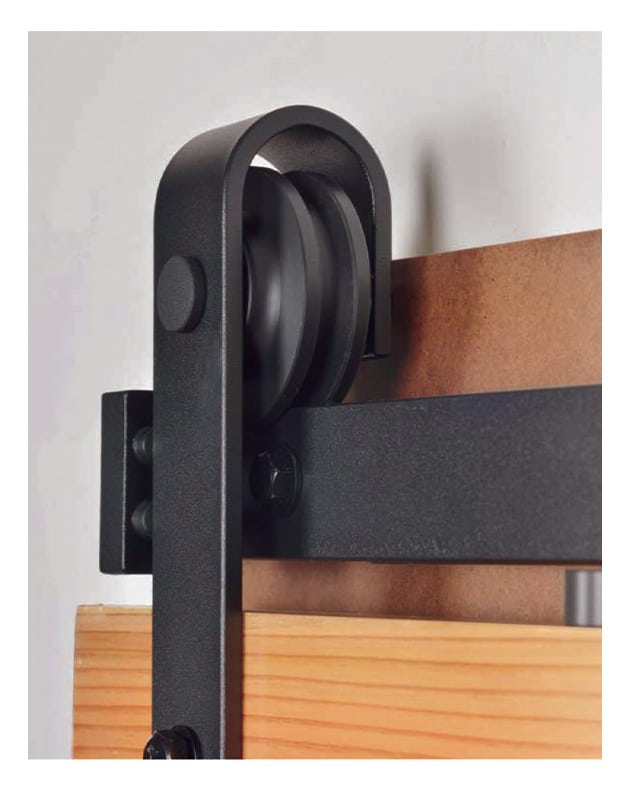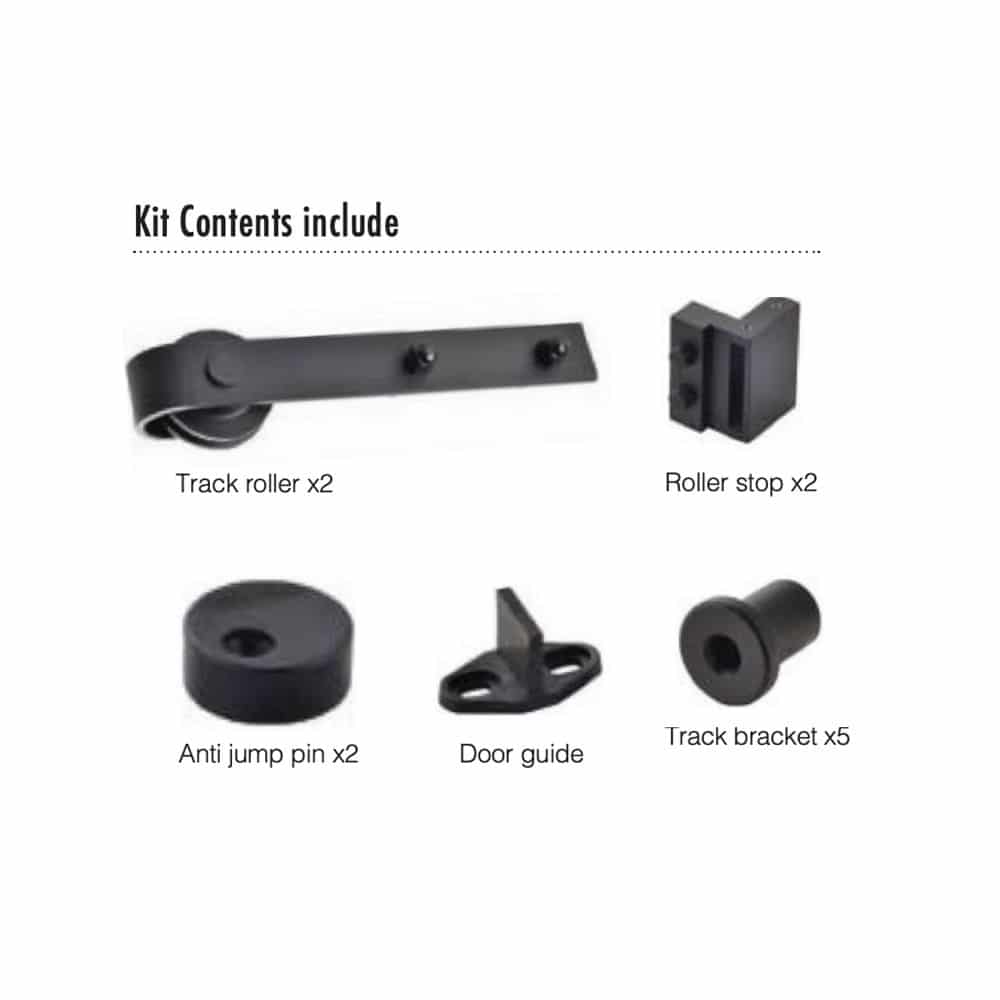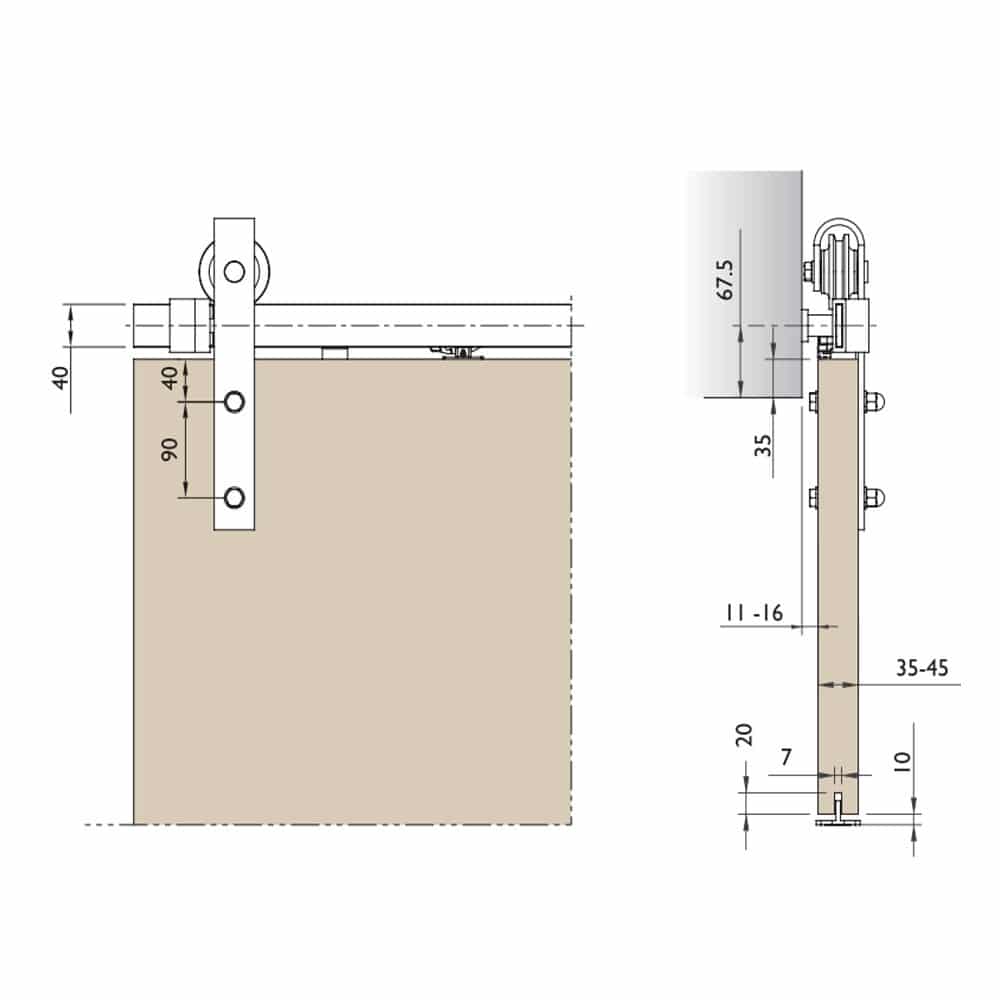 Sliding Barn Door Hardware Kit – Max Door Weight: 100kg
This classic, rustic black sliding barn door kit from Runners is barn door hardware that is ideal for top-hung sliding wood or metal internal doors.
Perfectly straight, completely adjustable and smooth-rolling, this barn door slider kit will transform any area into a chic yet nostalgic space – great for those seeking an added touch of old-fashioned elegance.
Quick and easy to install, this sliding barn door kit from Runners will have doors that are under 100kg sliding effortlessly in virtually no time – perfect for quick projects where time is of the essence yet maximum results are desired. 
But sliding barn doors offer so much more than a visual treat; they're a space-saving wonder and are the best solution to ridding rooms of swinging doors that always get in the way – this is especially helpful in tight spaces, or those rooms with a minimalist touch.
Plus, with very limited pieces to assemble, this barn sliding door kit looks the part without being an eyesore and blends seamlessly into the decor.
From interior wardrobe sliding door kits to sliding barn door kits, or even heavy-duty industrial barn door hardware for farms, we can help your every sliding door challenge.
Top Hung Straight Sliding Barn Door Hardware
Suited to Interior Sliding Door Applications
Track is Face Fixed to side of the wall.
Has Black Powder Coated Finish
Suitable for Timber or Metal Doors
Track can be joined by butting track together
Max Door Weight: 100kg
Door Thickness: 35mm – 45mm
Max Door Opening Width: 2000mm
Max Door Width: 1000mm
1 x Flat Bar Track (2m Length)
2 x Single Wheeled Black Steel Strap Rollers
4 x Bolt and Nut for connecting roller to door
2 x Track Stops
1 x Black Nylon Bottom Guide
5 x Face Fix Track Bracket
2 x Anti-jump Pin
Kit does not Include Doors
For more information, check out Issue 2 of our
On-Furniture and Interior Sliding System catalogue.