Trakkit Quiesce – Straight Sliding Door Runner Kit – Max Weight Door: 120kg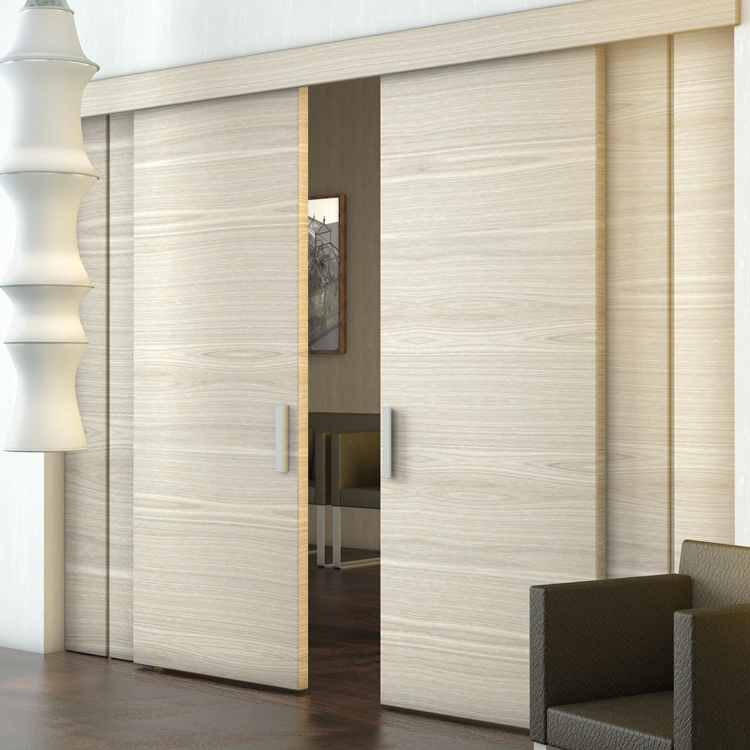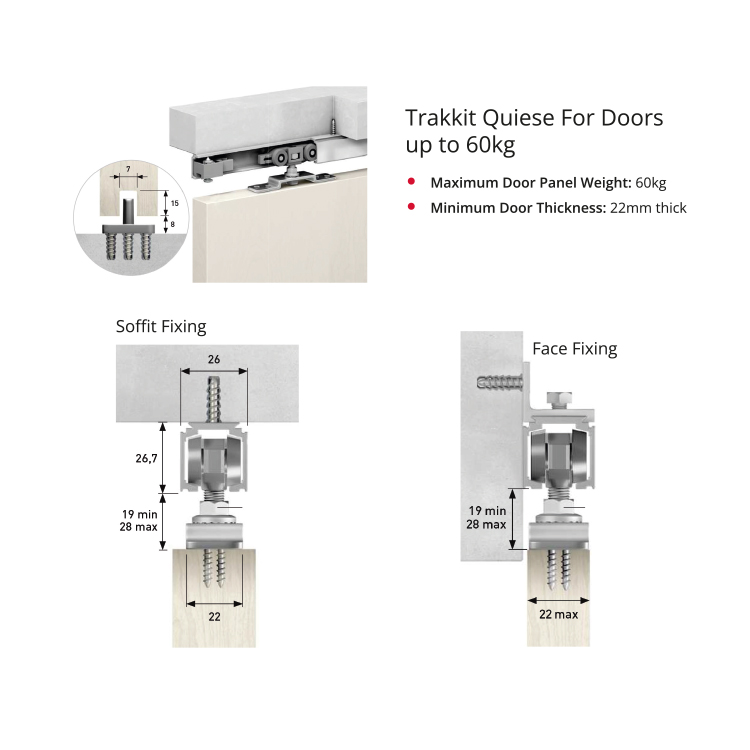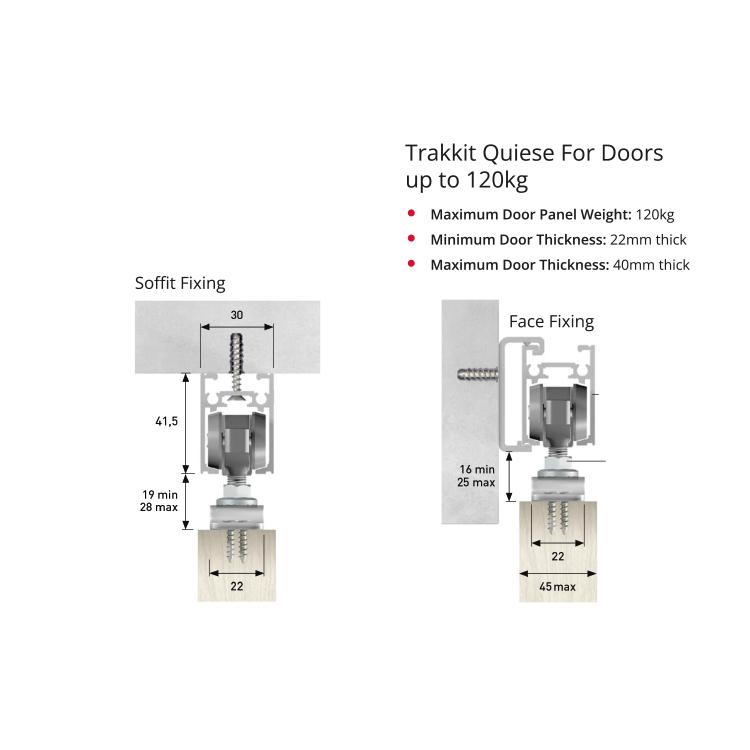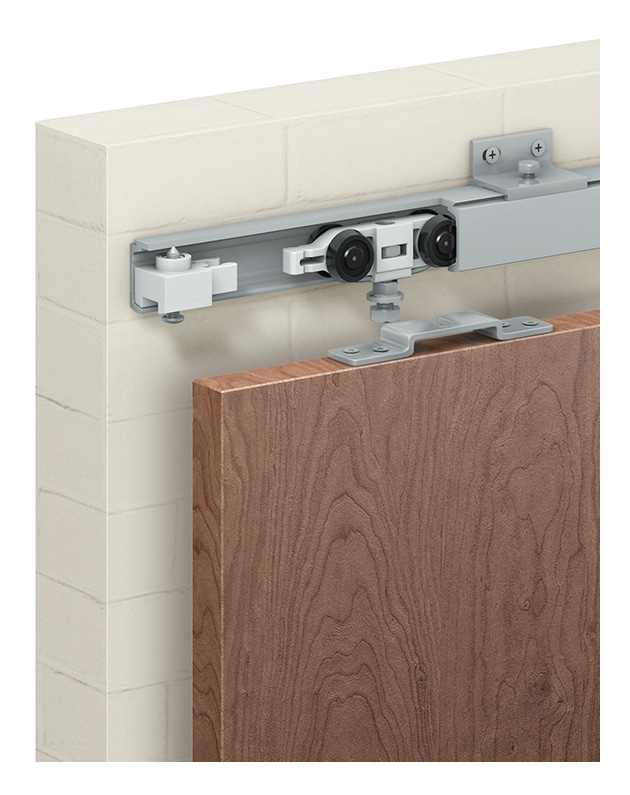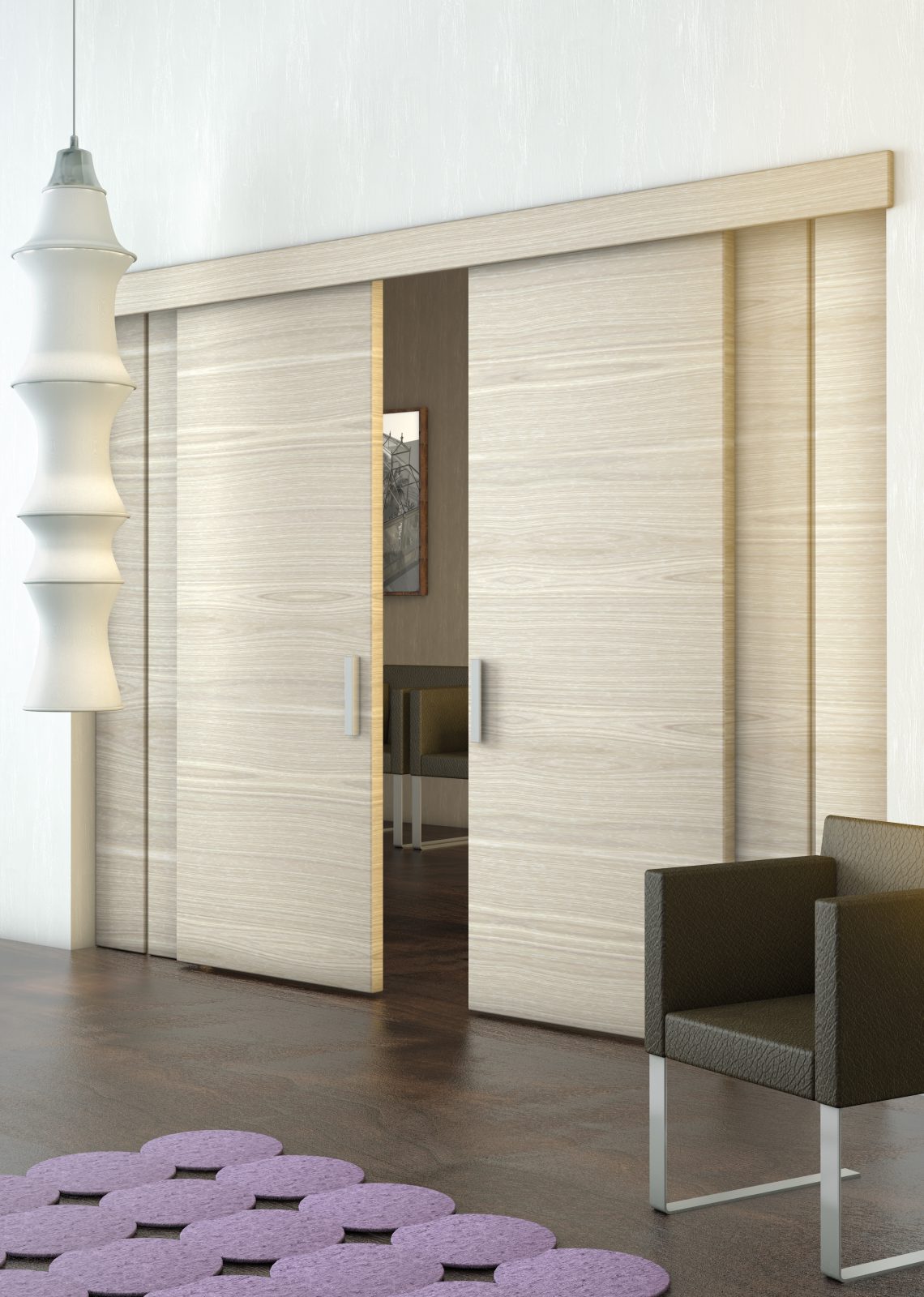 Trakkit Quiesce – Straight Sliding Door Runner Kit – Max Weight Door: 120kg
The Trakkit Quiesce top-hung straight wardrobe sliding door runners kit is a fully adjustable and easy to install product. Ideal for cabinet, wardrobe, and other interior sliding doors needs that ensures a smooth running quiet and smart door set.
Select the Options below to Make Up your Kit:
Top Hung Wardrobe Sliding Door Runners Kit
Suited to Interior Applications
Track can be Soffit or Face Fixed
Surface Fixed (Fast Fix) Bracket Available
Suitable for Timber Doors
Track can be joined by butting track together
Any number of doors can be used on single or multiple lines of track
Components for extra doors can be purchased in related products
Max Door Weight: 120kg
Min Door Thickness: 22mm
Up to 19mm Vertical Adjustment
Aluminium Top Hung Sliding Door Tracks (Available in 1.5m and 2.3m Lengths)
2 x Four Wheeled Nylon Rollers
2 x Roller Bracket
2 x Bolt and Nut for connecting roller to bracket
2 x Track Stop Buffer
1 x Nylon Floor Guide
4 x Side-Fixing Brackets (1.5m kit)
6 x Side-Fixing Brackets (2.3m kit)
22 x Fixing Screws
Please Note: This Wardrobe Sliding Door Runners Kit Does Not Include Doors
For more information, check out Issue 2 of our
On-Furniture and Interior Sliding System catalogue.